Capps Shoes to hire for Gretna facility following new defense contract
To view this article as it originally appeared on the Chatham Star-Tribune website, click here.
Capps Shoes to hire for Gretna facility following new defense contract
By LANIE DAVIS Star-Tribune Staff Writer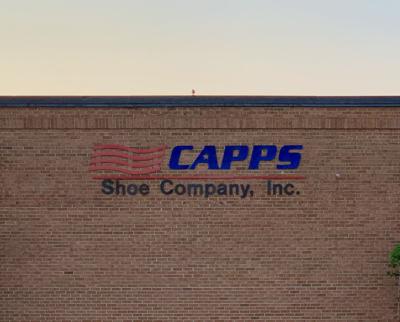 Capps Shoes has received a new defense contract, which will allow them to hire more employees.
Matt Bell/Star-Tribune
The U.S. Department of Defense announced Friday that the Lynchburg-based Capps Shoe Company, which has a facility in Gretna, has been awarded a contract to make shoes for military services.
The company has been awarded a maximum of $11,614,500 one-year base contract with four one-year option periods. Capps will be making men and women's leather oxford shoes for the U.S. Navy, according to Tom Capps, president and owner of Capps Shoe Company.
Capps said this is the largest defense contract the company has received, with a total of $60.4 million over five years.
The contract will allow for additional business for the company, and they should be able to get back to full production, which is 2,350 pairs of shoes per day.
Right now, the Gretna facility is at 125 employees, and Capps said they anticipate an increase in employees over a "relatively short period of time."
He anticipates the facility should be at 175 employees soon, with positions depending upon the orders that come in.
The greatest need Capps has right now is for stitchers.
Capps' Gretna facility has already been making shoes for military services, including an 8-inch safety toe boot for the Coast Guard and a rugged all-terrain boot for the Marine Corps.